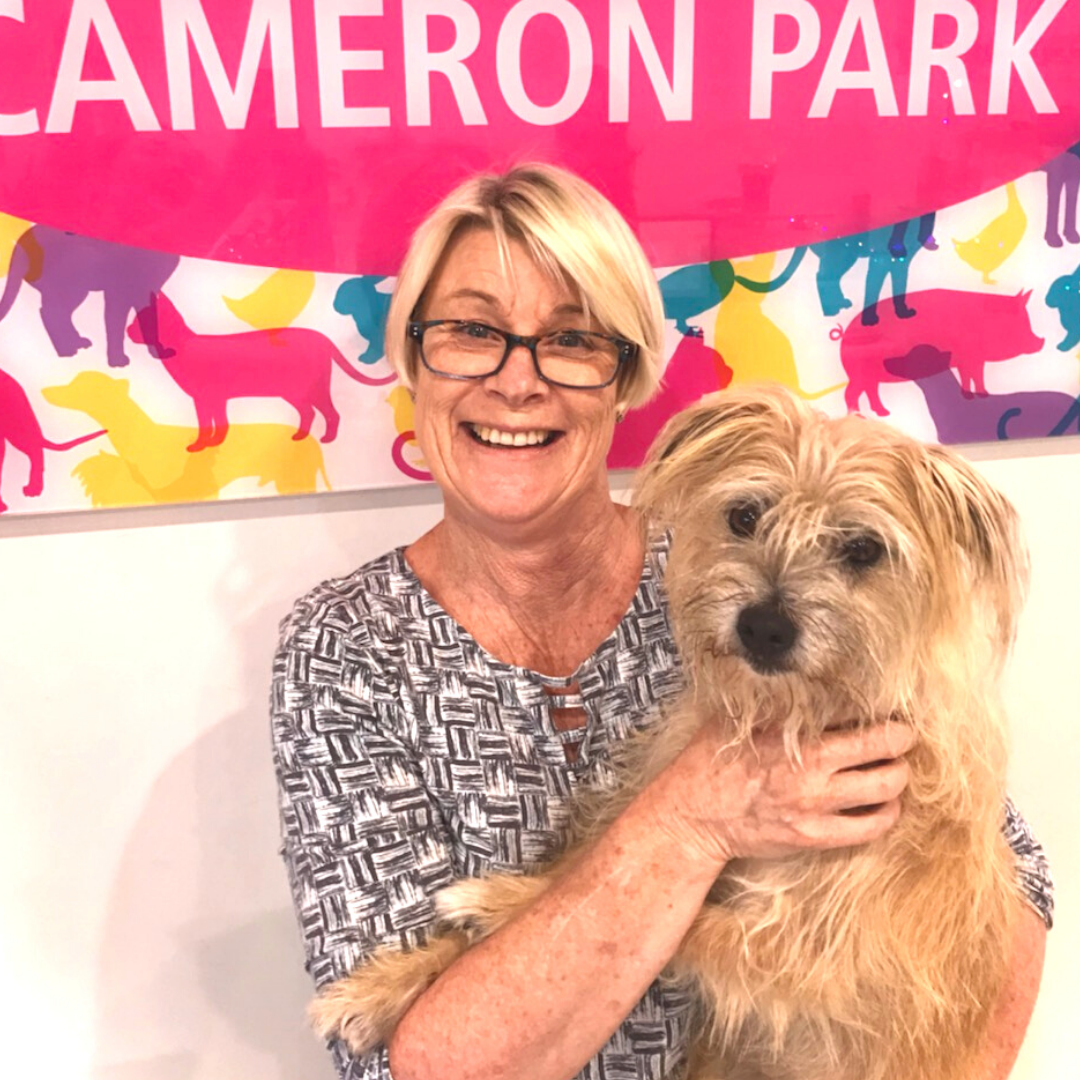 Dr Gail Melluish BVSc.
Veterinarian
Gail has been the trusted owner of Cardiff Vet hospital for almost 20 years and is known for her open and honest personality. Gail and Andrew purchased Edgeworth Veterinary hospital in August 2018 and did extensive renovations and had a name change to Cameron Park Vet Hospital. Gail is now based solely at the Cameron Park Vet Hospital.
She graduated from the University of Sydney in 1985 and began working as a small animal practitioner in Sydney. She returned to her hometown of Newcastle in 1990 to run the RSPCA Newcastle. In 1993, Gail purchased Cardiff, making it the first female-owned and operated veterinary clinic in Newcastle.
Gail developed a keen interest in dermatology after owning a West Highland White Terrier, and this has remained her particular interest ever since.
Gail lives with her husband, Craig, their two boys, Nick and Josh, their cranky cat, Sophie and their pet rescue dog Scruffy. In her spare time, Gail enjoys gardening and has a keen interest in real estate, especially renovating houses.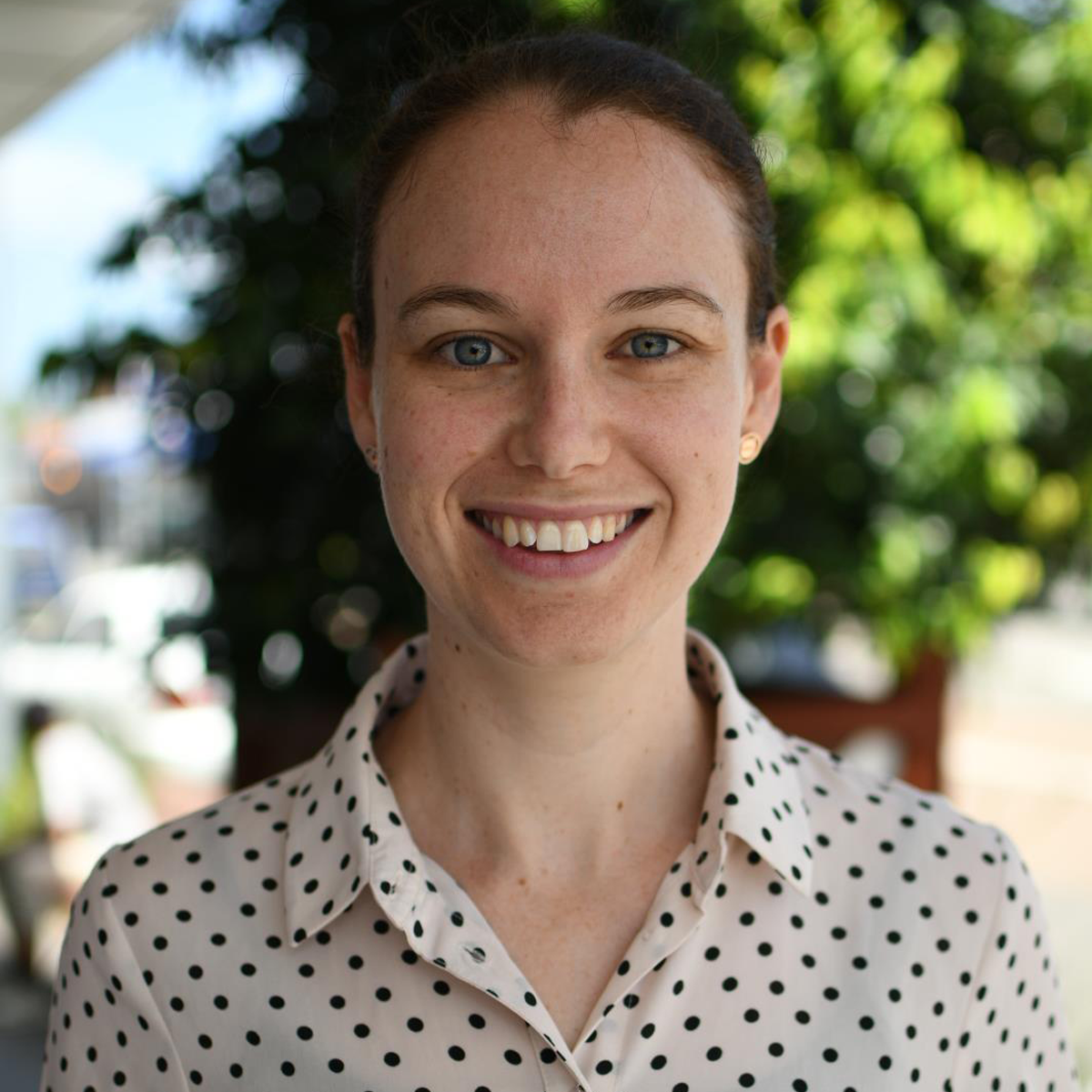 Dr Katie Boulton BVSc. (Hons I)
Veterinarian
Katie grew up in Speers Point, Newcastle, and graduated from the University of Sydney in 2011 with First Class Honours.
Her first job was at Salamander Bay Veterinary Clinic, where she developed a sound foundation in general medicine and surgery during the first two years of her career. Katie happily accepted a veterinary position at Cardiff Vets in April 2014, the clinic that she herself brought her animals to as a young girl.
Katie enjoys the friendly team-based working environment at Cameron Park Vets, and loves getting to know her clients and patients. She is interested in dermatology, preventative health care, and the diagnosis and treatment of those common diseases affecting our older furry friends.
Katie lives with her husband Mat and daughter Ava, with their 2 cats Polly and Norman. She enjoys travelling, eating good food and spending time with family and friends.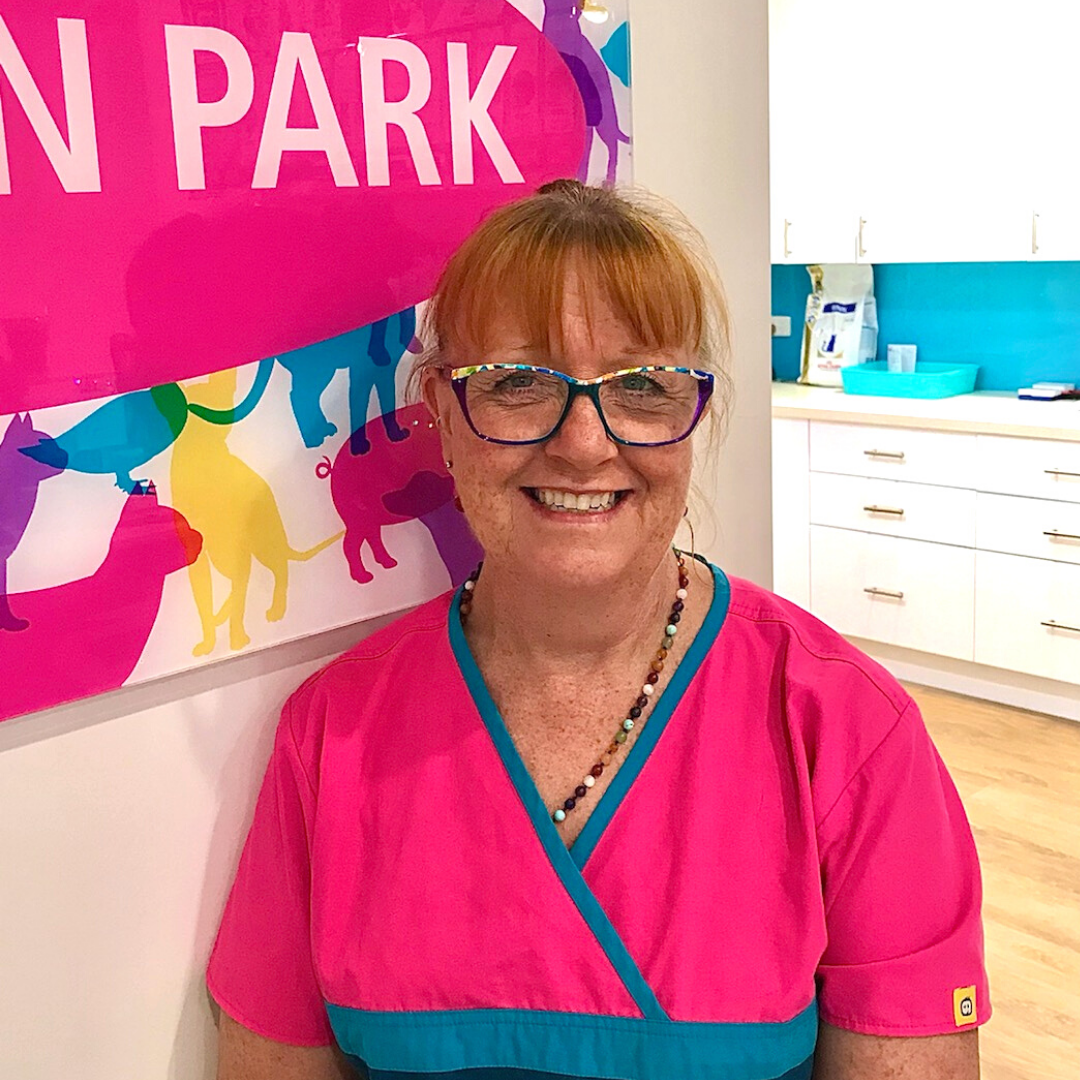 Lorraine
Veterinary nurse
Lorraine began her career as a very young and inexperienced 16-year-old. She has since then completed her Certificate in Animal Care and has over four decades of knowledge and experience in the local area, having worked previously at Merewether and Cooks Hill Veterinary Clinic.
Lorraine runs our Puppy Preschool classes at Cameron Park, sharing her wealth of knowledge with new puppy owners. Lorraine was originally based at our Cardiff practice but is now permanently based at our Cameron Park practice.
She lives with her husband Michael and her safari park of animals which is forever growing – she is a crazy cat lady owning 8 rescue cats, Pete the wonder dog, free-ranged chickens, rescued birds and a busy beehive!
Lorraine is a woman of many talents, being an organic gardener, amateur beekeeper and is constantly busy with many crafts. She is an advocate for plastic-free and recycling, save the bees, oceans and sharks. Lorraine has lived in Cardiff for 35 + years.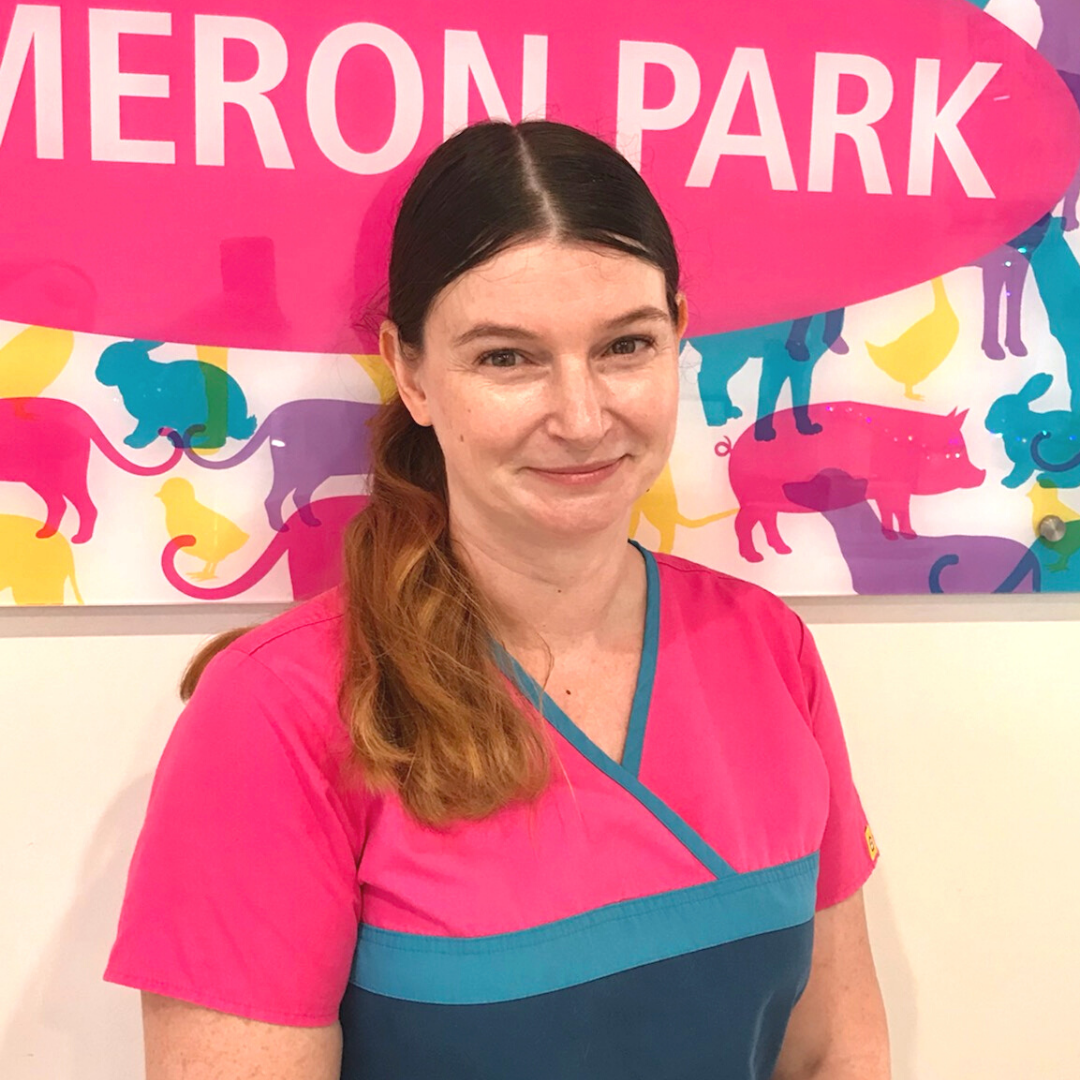 Theresa
Veterinary nurse
Theresa is one of our casual nurses. You might meet Theresa at reception at both Cardiff and Cameron Park, or see her helping out back or in consults in both practices.
She graduated from Open Colleges early 2015 with a high distinction in every module.
She is particularly interested in pathology, as well as enjoying surgical nursing.
In her spare time she enjoys working at the Civic Theatre Newcastle as a Lighting Designer and spending time with her husband, son and 4 cats.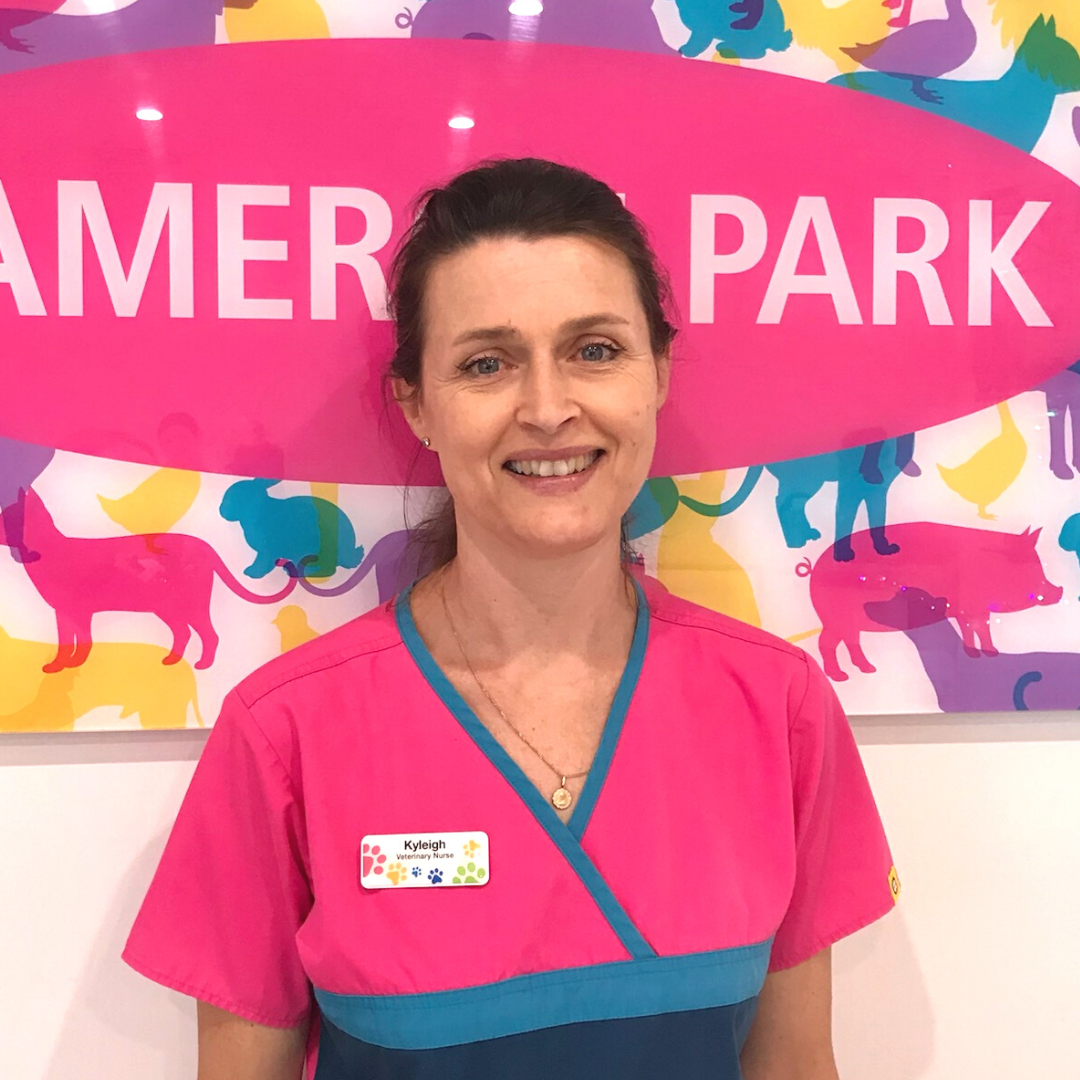 Kyleigh
Veterinary nurse
Kyleigh started as a volunteer at the RSPCA at approximately 14years of age. After finishing school she completed her vet nurse degree and then joined Gail (and later Andrew) at Cardiff Vet Hospital but is now permanently based at the Cameron Park branch. She tried a small stint at emergency nursing and human nursing but has come back "home".
A devoted animal lover she is proud to support a vegan lifestyle. She is passionate about animal welfare and the environment.
Kyleigh feels fortunate to live on a beautiful property near the Hunter Valley where she shares this with her husband, their three gorgeous girls and many rescue animals. She also has a particular interest in raring/rehabilitating and releasing birds.
Currently, the menagerie includes 2 horses, 2 dogs, 3 cats, 2 guinea pigs, 5 chooks and 7 birds. Supporting rescue animals is extra important for her – often taking on the "rejects" that nobody else wants but understanding that every animal is important and they all come with a different story.